'Assembly of Moths' by Afghan poet now in Turkish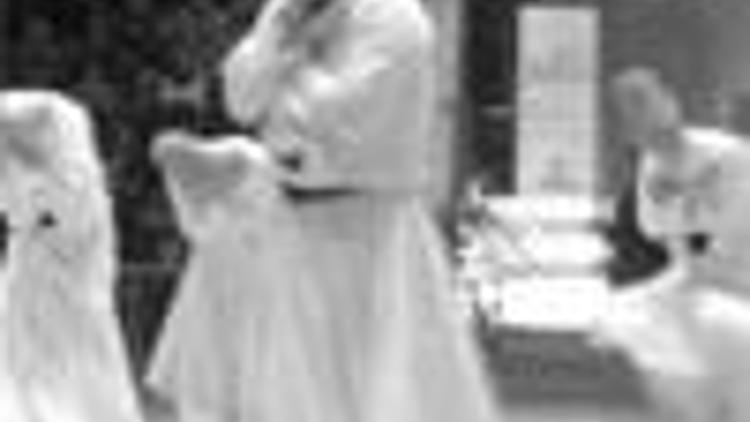 refid:11101961 ilişkili resim dosyası
ISTANBUL - Composed of a rich selection of poems by Khalilullah Khalili, who is considered one of the most famous modern poets of Afghanistan, the book 'Pervaneler Meclisi' (An Assembly of Moths) carries traces of Persian mysticism and divine love.
Great poets speak to the universe. Their words resonate beyond the specifics of time and space. The work of a leading Afghan poet, whose life was punctuated by assassinations and regime changes amid the 20th century turmoil in his homeland, has been translated and received well in Turkey.

Composed of a rich selection of poems by Khalilullah Khalili, father of the Afghan ambassador to Ankara, the book "Pervaneler Meclisi" (An Assembly of Moths), carries traces of Persian mysticism, a traditional interpretation of existence, life and love.

Ambassador Masood Khalili translated his father's book from Dari Persian to English in 2003 with his friend Whitney Azoy. While serving in Turkey he came up with the idea to promote his country's culture after observing the wide range of Turkish interest in poetry.

Heart is the common thing

"They are engineers, doctors, politicians, journalists and photographers but all of them have one thing in common and that is a heart. I thought we should reach out to these people and fill their hearts," he told the Hürriyet Daily News & Economic Review in an interview.

"How can you fill their hearts? By taking some time aside from politics to work on poetry. I translated my father's selected poetry into a book: An Assembly of Moths," he said.

The book's cover and pages were designed by Khalili's wife, Sohaila, an artist by profession. The book was translated into Turkish by retired Ambassador Sami C. Onaran and published by the Culture and Tourism Department in the central Anatolian province of Konya. Onaran told the Daily News the story of how he began translating "Pervaneler Meclisi."

Onaran and Khalili first met in India in 1997 when Onaran was serving as the Turkish ambassador to New Delhi and Khalili was Afghanistan's ambassador. As time passed, Onaran retired and returned home and Khalili was appointed to Ankara, a coincidence that crossed the two diplomats' paths once again. During one of their meetings in Turkey, the Afghan envoy presented him with the English version of his father's poems.

"The moment I read the first poem, I couldn't leave the book and asked Khalili if he would allow me to translate it into Turkish," said Onaran, who was deeply affected by the divine love that constituted the theme of the poems.

He shared a piece from the book that most penetrated his heart:

So Close

If God would turn the wheel,

return my youth

I'd hold you, sweetness of soul,

against my bosom,

I'd cling to you so close

there'd be no telling

where one of us began

and the other ended.

Onaran said he intends to translate other poems of Khalili's father into Turkish. Khalili, known for his interest in poetry, said he was always asked by Turkish leaders to recite a poem even before very serious meetings including the tripartite talks with Pakistan, hosted by Turkey.

"In Afghanistan, our tradition of poetry recitation and writing dates back a thousand years. Poetry of divine love is very common. Mevlana (a Sufi poet) is beloved by the people of Afghanistan," he said.

"People read the Koran and then read Mesnevi, the book of Mevlana. We believe that Mevlana's book is another Koran for us," said Khalili. He said despite the problems in Afghanistan, the war and the Taliban, the Afghan people were enthusiastic about poetry.

About Khalilullah Khalili, the King of Poets

Considered one of the most famous modern poets of Afghanistan and declared "Malik-u-shuaraa" (the King of Poets) in the 1940s, Khalili is primarily remembered today for his three large volumes of verse. His work also includes numerous short stories and 35 books on history, biography and literary criticism. From Balkh to Konya, his work on the 13th century mystic poet Mevlana Jalalludin Rumi is prized everywhere in the Persian-speaking world. He was born in 1908 and died in 1987.
Kripto Para Piyasaları için Bigpara