Yaşar Seyman - The essence of a Turkish lady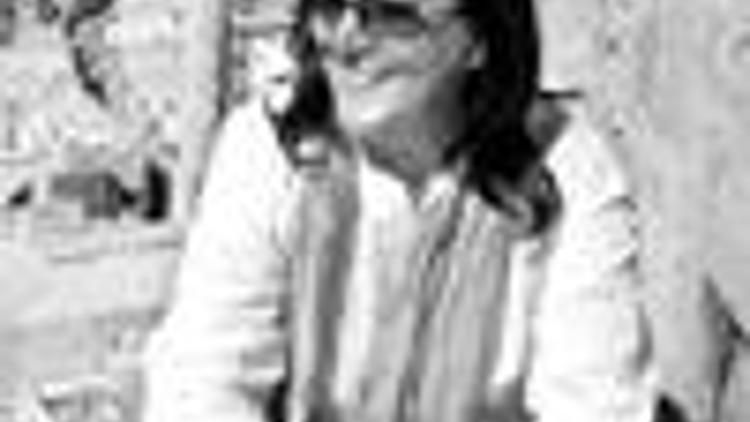 refid:11205762 ilişkili resim dosyası
ISTANBUL - Yaşar Seyman commands attention whenever she enters a room. Shoulder length dark hair, smiling greeting, usually wearing a suit with a notebook or note pad and pen in hand, not to mention great enthusiasm.
One can easily see why Alevis and a number of NGOs talked of nominating her to become the first woman president of the Turkish Republic. Most recently her name came up in regard to running as the Republic People's Party's candidate for the mayor of Çankaya in Ankara but it wasn't to be. Still her charisma is palpable.

Of the many subjects dear to her heart, Seyman is always ready to answer questions about Turkish women and their role in the world. In an interview with Hürriyet Daily News she said, "The Turkish woman is in a position to take on the leadership of the women of the world in every area. We read that the numerical majority in the scientific world has attained an important place in the world order. Our valuable women in the areas of art and sports are taking their place on the world agenda."

She points to Ioana Kucuradi who is the chairman of the World Philosophers Union and to the United Nations Committee Chairman for the Prevention of Differentiation vis-a-vis Women CEDAW Chairman Prof. Dr. Feride Acar, UN Women's Representative Prof. Dr. Yakın Ertürk and International Labor Organization representative Gülay Aslantepe. Then she adds to her list the first woman Constitutional Court President Tülay Tuğcu (retired); the first woman Court of Appeals President Sumru Çörtoğlu (retired); and Arzuhan Dogan Yalçındağ the first woman chairman of the Turkish Industrialists and Businessmen's Association.

"In the worlds of academia, art, sports and business a person can compete with women but the 50 percent of women in our country subjected to violence and the honor killings distress those of our women who are in leadership positions. At world women's conferences in which I've participated, the road that the Turkish women have taken gives one a real sense of honor."

Writing a successful musical

Seyman wrote the script for a magnificent musical called "Kadının Türküsü" (Woman's Folk Song) that has attracted a lot of attention in Turkey and abroad. When asked what the basic message was that she wanted to tell society and the main idea behind this musical that has been seen by tens of thousands, she replied, "Our citizens who live in Europe are promoting our country through artistic events as part of their responsibilities towards the countries where they are migrants or in the mode expression in Europe 'new locals.'

"The 'Kadının Türküsü' musical is a project with a large team and behind it the Alevi organizations established in Europe. The person responsible is producer Necati Şahin; the director is Zafer Gündoğdu, dance by Mesut Gülsen, script writer by Seyman and thousands of female and male heroic actors and actresses.

"In the German city of Oberhausen in April 2004, the musical was presented to 12,000 spectators in Turkish and German; women from 25 countries sang folk songs in 25 languages. Five hundred women played the saz. Three hundred women performed the sema and 300 women demonstrated folk dancing from seven regions of our country. Among the other performers who came from all around the world from Africa to Greece such as Vasiliki Papageorgiou Metaxas.

"The modern face of the Turkish Republic was reflected onto the world from Europe through this big artistic event. The message to be transmitted is that the problems of the women of the world can be solvable through joint struggle, organization and solidarity.



"The woman's turku may be universal.

It may be a day, but time doesn't return

The flow of rivers may make problems

Dams and aqueducts may dry up

Pipes may put collars on rivers

Still the rivers will flow"



The words of the song strikes a blow against the obstacles placed in front of the women of the world. Queried about this and what she wanted to say about these obstacles and opening the way ahead for women, Seyman stresses, "I am always calling out to women. Let's dress up our outer world with jewelry and clothes; let's look to ourselves but let's make what's inside our heads beautiful. This road goes to reading books, to going to the cinema, theater and exhibitions. It is to follow the world!

"When a book is finished I become greater, I feel that I'm as beautiful as Naomi Campbell.

"Because of the years I always spent in organized structures, I know what benefit this would bring to those women who are organized. The organized person is a modern person. Every person must integrate with an organization and become a member of an NGO, labor union or political party. If my life were as long as that of a butterfly, I would spend it in organized structures."

When asked how she took up writing, Seyman reminisced about a diary she kept while she was in lycee. She admits that her real writing began on September 12,1980 with the military takeover. Since it was forbidden to write on the walls, she began to write at home. From the diary she progressed to writing stories and essays. Then when she was working at Is Bank, she wrote an article for the bank's internal publication that was greatly approved. She received a great deal of encouragement from other writers such as the late Mustafa Ekmekçi at Cumhuriyet and Orsan Öymen of Milliyet. So she continued to write for newspapers and magazines.

"Writing for me has now become an activity that I can't give up. Now I write articles and books as if they were water. Naturally I have a great passion for water. My journey began in our country and the wealth of rivers meet from time to time with the rivers of the world. According to what I see, the rivers of our country are orphans because I see in Europe they result in unbelievable tourism income for the cities along the rivers, transportation on the rivers and the beautiful scenes created near the rivers. The only resemblance with our cities are the bridges... Now I want beautiful scenery that will surpass the bridges over the rivers in our country."



Love of rivers

One could assume that she named her son Fırat (Euphrates) because of her love of rivers. "The Euphrates flows from the mountain rocks of Erzincan. The Euphrates is a river that is born in our country and passes beyond our borders. I love it very much because life's journey goes from the local to the universal. Water knows no obstacle wherever it goes it."

Asked if she wanted to add anything, Seyman replied, "As a last message I would say that every human being is a world. It is in our hands to enrich our world. Where we work there must be a corporate identity, we must think that we will start a new school. Quality work will one day come back to us as an award. We mustn't forget that love will open every door, and we must enrich our world with artistic endeavours outside of work."

WHO IS YAŞAR SEYMAN?

Born in 1954 in Erzincan, Yaşar Seyman's family came and settled in Ankara's big shanty town of Altındağ in 1960. Her father became the muhtar of Altındağ and although he couldn't read or write, he learned how to by himself. Because of his abilities, many people including politicians like Bülent Ecevit to Alevi dedes (philosophers and elders) to musicians like Arif Sağ would come to his house. In fact he was called Nasreddin Hoca because he was witty and wise. After finishing high school in Altindağ, she completed her education at the Ankara Education Institute and Banking Institute.

In 1976 Seyman began to work at İş Bankası and three years later was chosen to be a labor representative. In 1989 she became the chairman of the Ankara and Inner Anatolia branch chairman of the Bank and Insurance Workers Syndicate (BASISEN).

Seyman then entered political life running to be the Altındağ mayor for the Republic People's Party, or CHP. She became a member of the CHP's assembly and the first woman to be a deputy general chairwoman. She is a prolific writer with her first piece appearing in Hürriyet Gösteri Dergisi. Since then she has written for Milliyet, Cumhuriyet, Bizim Gazete and now is a columnist in BirGün newspaper. Somewhere along with all of her other activities, Seyman became a writer with her first book Hüznün Coşkusu Altındağ that not only won her awards including a special prize from the Culture Ministry in 1995 but it also was staged and then turned into a musical. To date she has produced seven books that include portraits and articles.

From being selected as one of 75 women on the 75th anniversary of the Turkish Republic by Sabah newspaper to being chosen in Athens Europe's Successful Woman Labor Unionist by Global Union, Seyman has gone from one success to another.Seyman is also a member of the Writers Union, Writers Association, Language Association and PEN as well as being the chairman of the European Artists Association.
Kripto Para Piyasaları için Bigpara