US says Turkish help needed in the region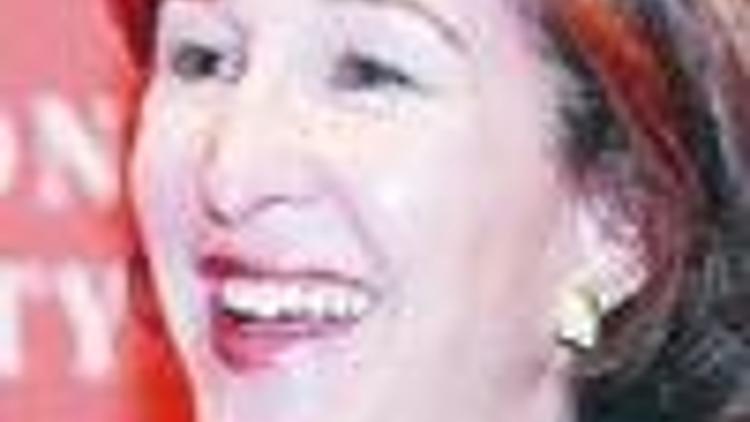 refid:11952605 ilişkili resim dosyası
Abone Ol

ISTANBUL - Washington is seeking to work with Turkey actively for improving the political stability of Iraq, says a visiting senior American official. Turkey may be also included in the withdrawal plan of US troops from Iraq and in anti-terrorism efforts in Pakistan, she adds
The U.S. administration is attributing a crucial role to Turkey in its withdrawal plan from Iraq and in tackling key terrorism issues in both Afghanistan and Pakistan, a senior American official said Friday.
Washington is seeking to actively work with Turkey on improving the political stability of Iraq and the economic development of the warn-torn country, said Anne Marie Slaughter, the director of policy planning for the U.S. State Department.
"More broadly, it [Iraq] has been a very important market for Turkey before the war. Iraq needs economic development and political stability and [in] both of those areas, Turkey has a very important role [to play]," Slaughter told a group of journalists at a roundtable meeting in Istanbul.
Under a security pact between Baghdad and Washington, the Americans must pull back from Iraqi cities by June 30 and from the entire country by the end of 2011. But the continued violence has raised concerns about the readiness of the Iraqi security forces to protect the people.
'Equipment bigger problem than troop withdrawal'


"The question of how to move heavy equipment out of Iraq is bigger than that of the pullout of U.S. troops," Slaughter said, adding that officials have been engaged in talks with relevant countries on the issue.
When asked about the possibility of withdrawing troops or heavy equipment via Turkish territory, she responded: "We are negotiating with various governments about what will be possible or not, which is also a matter for Turkey as well."
Slaughter is currently visiting Turkey to hold talks with her counterparts on key policy issues, including the Middle East, Pakistan-Afghanistan, Iran and Iraq. She arrived Tuesday and is set to leave Saturday. On Tuesday, Slaughter held various talks with officials in Ankara; on Wednesday, she met with representatives of the Turkish business community in Istanbul.
A former dean of the Woodrow Wilson School of Public and International Affairs at Princeton University, Slaughter was appointed to her State Department post by Secretary of State Hillary Clinton in January.
Though Slaughter had never traveled to Turkey before being appointed, since January, she has visited the country twice. "That should tell you something about the importance of Turkey in the way President Obama and Secretary Clinton see the world," she said.
Slaughter also expressed her government's desire to work with Turkey in tackling key issues facing the world and to see the country as part of the solution.
According to the State Department official, Turkey has an important role to play in the Middle East, Iran, Iraq and Syria Ğ and particularly in Afghanistan and Pakistan Ğ as well as the Balkans, Caucasus and Black Sea region, as Washington focuses on education and strengthening democracy in those parts of the world.
"Turkey has very important diplomatic roles to play because it has the confidence of the Pakistani government. It also has an important social and educational role to play particularly," she said. "The Turkish education system is more relevant to the Pakistani education system than the American educational system." She added that Turkish schools could be important in Pakistan in terms of educating girls.
In regard to Iran and President Obama's overtures to the country, Slaughter said that the U.S. administration would review its new approach to the Islamic regime once the post-election situation is stabilized in that country. She said the White House was in a wait-and-see situation until Iran has a stable government that it can engage with.
The United States rescinded invitations to Iranian diplomats to attend July 4 parties at U.S. embassies following the violent suppression of protests in Iran, she added.
'Obama seeks more multidimensional Iran policy'


President Obama came under fire over his initial stance on the disputed Iranian elections after he said that his government does not want to be seen as meddling in another country's internal affairs. Supporters of the reformist candidate launched mass demonstrations in the Iranian capital after incumbent President Mahmoud Ahmadinejad overwhelmingly won the elections.
Although the U.S. disagrees with a number of the policies that Iran pursues, the Washington administration does not seek to challenge or change the government of Iran, Slaughter said.
The difference between the administration of former President George W. Bush and the Obama administration is that the latter seeks a much more multidimensional policy, she said, adding: "There is a perception in Obama's administration that we have to engage in whole range of issues and we have to be thinking about building ties with societies in many countries."
Haber Yorumlarını Göster
Haber Yorumlarını Gizle