by Gül Demir and Niki Gamm
Turkey's new EU chief negotiator Bingöl man claimed by Siirt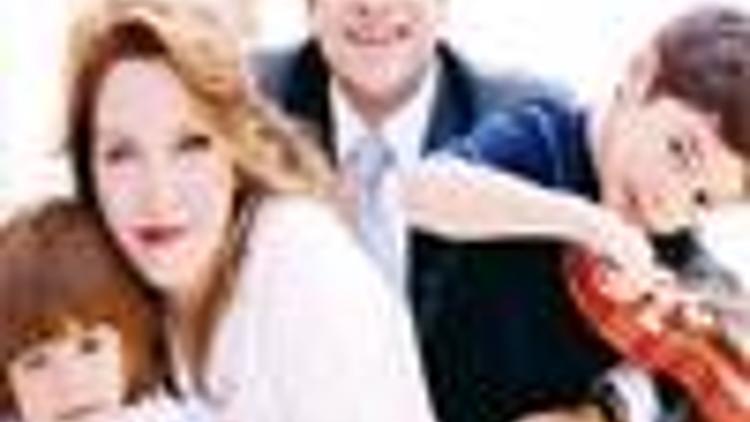 refid:10794514 ilişkili resim dosyası
ISTANBUL - Egemen Bağış was born in 1970 in Bingöl and we might consider him to have come from there but his family lived in Siirt where his father Abdullah Bağış served as mayor. The people of Siirt claim Egemen Bağış as one of their own just as they claim Emine Erdoğan, the wife of Turkey's prime minister.
These towns must have been quite sleepy small places in which everybody knew each other and most people were related. As happened with many promising boys, Bağış was sent to school.
Undoubtedly his father Abdullah Bağış took this seriously because he has been praised for his contributions to the education sector in Siirt where he was elected mayor and served between 1974-1979. Bağış says that they lived in Siirt until 1981.
Siirt Member of Parliament Yılmaz Helvacıoğlu has described Bağış as one of the citizens of Siirt that they can be proud of and how his father contributed greatly to education. "Egemen Bağış who is the son of such a distinguished father is a well-educated person, highly intelligent, discerning and open to negotiation."
Bağış went to the U.S. for further education and he holds a Bachelor of Arts degree in Human Resources Management as well as a Master of Public Administration degree, both from the Baruch College of The City University of New York. Baruch College is an educational institution that historically has served as a catalyst for social, cultural and financial mobility for residents in New York City. It emphasizes the increasingly multicultural nature of human enterprises and sees business and public affairs as a significant force for community and economic development.
Still in his 20s, Bağış became president of the Federation of Turkish American Associations in New York. The FTAA is an umbrella group to provide a voice for the Turkish-American community regarding the richness of Turkish culture and the contribution Turks have made to the U.S. and the world in general. As well the FTAA attempts to bring the community together and encourage coordination, collaboration and cooperation among Turkish Americans. A popular leader, he became the only president in this organization's history, who was unanimously re-elected for two terms. He has also served as the Advisory Board member of Turkish Citizens Abroad, a government body based in Ankara.
Bağış turns politician


The values learned at Baruch College seem to be the ones that Bağış brought back to Turkey when he returned. The public barely knew his name when he ran for a seat in Istanbul in the Grand National Assembly in the 2002 elections. But he won and went on to be Deputy Prime Minister and the vice chairman of the Justice and Development Party (AKP). The AKP put him in charge of foreign affairs and representative offices and he became a member of the AKP's Executive Board. During his first parliamentary term, he also served as Foreign Policy Advisor to Prime Minister Recep Tayyip Erdoğan as well as chairing the Turkey-USA Inter-Parliamentary Friendship Caucus and the NATO Parliamentary Assembly (PA) Subcommittee on Transatlantic Relations and acting as deputy chairman of the Turkish Delegation to the NATO Parliamentary Assembly.
Bağış is a good looking man who seems younger than his years but he has been slowly losing his hair. Hair loss is supposed to come along with a stressful job. So would he have lost as much hair if he had taken up some less challenging work? Probably. In spite of an easy genuine smile, he appears to be very driven, even stiff when he believes there's been a misunderstanding with the press, and it's clear that he is very protective of Prime Minister Tayyip Erdoğan with whom he has a close relationship.
As time went on, Bağış became involved in other activities including serving as a patron of the arts as the founding Chairman of the Advisory Board for "Istanbul 2010 Project," under which, Istanbul was chosen as a European Capital of Culture for the year 2010. He is also a founding board member of two prominent museums: Istanbul Museum of Modern Art and Santral Museum of Art & Industry.
On to the future

Egemen Bağış, who has yet to reach his 40th birthday, this month was made a state minister and put in charge of relations with the European Union. He is to be responsible for unification with that body, harmonization of the laws of Turkey and the EU and replacing Turkish with the body of laws known as the acquis that are applicable to members of the EU.
EU countries have been pleased to hear of this appointment after months of complaining about how slow Turkey was moving on the changes required before the country could be admitted to full membership in the EU. Not only h have EU members pointed it out, but those people in Turkey who are pro-EU have been singling out the delays. It is difficult to blame the current Turkish Foreign Affairs Minister Ali Babacan for his inattentiveness to the EU membership process. He originally was the Finance Minister but Foreign Affairs is a completely different responsibility. He had not only to learn the portfolio but also to try and fit in with an entrenched bureaucracy and see matters in a different light from that he was accustomed to using. Plus with Turkey's winning a seat on the U.N. Security Council, Babacan has been busy with that.
It would seem then that opening a new portfolio at the ministerial level that will deal exclusively with the EU is a very good idea. This year, 2009, is supposed to be a make or break year. Bağış may say that it is a great honor to take over the Turkey's EU membership negotiations and note that the Prime Minister considers this as "the most important modernization project after the declaration of the Republic," but his position will be a difficult one given that polls among the Turkish populace have shown interest in joining the EU as a full member has fallen significantly.
Fully aware of the slippage in the polls, Bağış recognizes that he will need the support of every citizen in Turkey as well as Turkey's allies. He says that he is interested in seeing a more modern, more democratic and more prosperous Turkey.
As Bağış believes in the importance of this project for Turkey, he indicated that he will need support from every citizen in Republic of Turkey and Turkey's Euoropean allies. He added that he will do his best for the philosophy of "no stopping, keep moving ahead," in the interest of a more modern, more democratic, and more prosperous Turkey.
Bağış has been subject to some criticism over his lack of time spent with his constituents. Actually that's quite normal here in Turkey where MPs also have duties within their parties and those in the party in power man the ministries. One has to applaud Bağış's work on education, health, culture and transportation so that his constituents can enjoy a better lifestyle. He says his guiding principle is to ensure that his party's organization collaborates with leading non-governmental organizations.
He then continued, "I place great importance upon attending school and hospital openings, various ceremonies and other party activities, coordinated with the provincial president of our party, district commissioners and municipality mayors.
"The reason I cannot spend as much time with my constituents as I'd like is that I am simultaneously responsible for other missions assigned by our prime minister, Recep Tayyip Erdoğan.
"My priorities, which depend on the matters that our mayors and district commissioners pass along to me, include: presenting projects to the ministry, providing resources, and increasing budget allowances where possible. Also, I am constantly in touch with the ministers about issues such as the environment, school construction, basic facilities, increasing the use of natural gas, unfair use of electricity, transportation problems, and implementing joint projects with municipalities on building parks and gardens."
Bağış must obviously use his time wisely or he wouldn't be able to accomplish a third of what he feels he needs to do. His attractive wife, Beyhan, also must use her time wisely. The two met in New York where she also was attending Baruch College's business school after having studied fashion design elsewhere in that city. When they returned to Turkey, they first settled in Ankara but then in Istanbul. Beyhan Hanım is a strong support for him although how she juggles her time is a mystery. She works at İstinye Park and is a consultant on fashion. Plus she spends the most time raising their two children. Although Bağış may have spent his traveling between Istanbul and Ankara in addition to his trips with the Prime Minister, now he has a third destination Ğ Brussels and the EU. That will take some juggling but he and his family must be used to it by now.
Bağış is known to be a strong supporter of Turkey's entry into the EU. He's taken on a very difficult job and as he's been extraordinarily successful, undoubtedly he will do his best to be successful in this position as well.
Kripto Para Piyasaları için Bigpara
Siirt and Bingöl in the 1970s were small towns geographically quite close together and in which as many people spoke the Zaza dialect and Kurdish as Turkish. Both are in mountainous regions, known more for their earthquakes. They are quite close to Lake Van and can serve as centers for exploring the area that has been populated as far back as prehistoric times. Some of the outstanding monuments such as the Great Mosque go back as far as the 12th century and the Seljuk Turks.