Implicit 'genocide' threat lies behind Turkey-Armenia breakthrough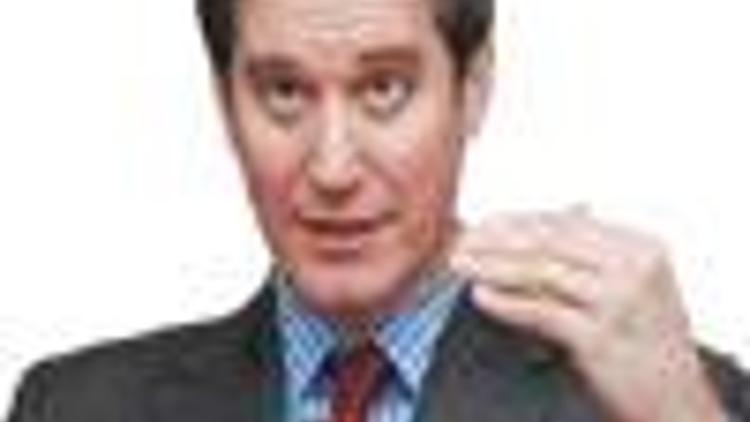 refid:11535089 ilişkili resim dosyası
ISTANBUL - The threat of a word is behind the breakthrough after years of diplomatic strife between Turkey and Armenia. President Obama's insistence about the alleged genocide convinced Turkey to sign on to the road map declared just before the annual April 24 address, sources say


The muscle behind the highly emotional word was the main diplomatic stick, the Hürriyet Daily News & Economic Review has learned from sources familiar with the marathon negotiations that led up to the declaration of a road map for opening the Turkish-Armenian border. It was first used by Obama implicitly in an April 7 meeting with Prime Minister Recep Tayyip Erdoğan and later U.S. negotiators were increasingly straightforward as they pushed their clout, sources said. The word "genocide" is just one divide between the two societies. Armenians use it to describe mass deaths of their kinsmen in the waning days of the Ottoman Empire. Many Turks take deep offense to this and cite conditions in 1915 and civil strife as reason for the deaths of many members of many ethnic groups and that it exacted a toll from Muslims as well as Christians.

In the run-up to the April 24 commemoration of the tragedy, which in recent years has included a presidential address, lobbying efforts by all sides converged on the White House to seek use of the word or oppose it. To date, Turks have largely been successful in the annual ritual. But the dynamics changed with the new Obama presidency because he had pledged to use the sensitive word during his campaign. It is now clear that his pledge, and ultimately his nuanced breaking of it by using the Armenian term for the events, "Meds Yerghern" (Great Catastrophe), was the key to the tentative reconciliation.

Just when and how the border will reopen has not been disclosed. Neither have other details of the accord, made in part with Swiss mediation, which all sides are now keeping secret.

While the bilateral politics of language are one dimension, another is the Armenia's seizure and occupation in 1992 of the Nagorno-Karabakh region in neighboring Azerbaijan.

Turkey closed its land border to Armenia in 1993 in support of Azerbaijan, with whom cultural ties include a common language.

The first use of the symbolic word as a pressure point came directly from President Obama during his April 7 visit. In his talks with Erdoğan, according to sources, he said Turkey should reach an understanding with Armenia prior to April 24. The message was not lost on Erdoğan after Obama departed and talks accelerated.

In subsequent days, serious progress was made but a setback emerged following Azerbaijan's reaction to a possible deal without progress on the Nagorno-Karabakh front. Prime Minister Erdoğan's moved to assuage Azerbaijan with a statement that no deal would be concluded with Armenia unless it included prospects for resolution of Nagorno-Karabakh. The specter of a rupture in Turkish-Armenian talks brought the U.S. administration back into active negotiating.

The deal was concluded on April 22 after lengthy negotiations in both Yerevan and Ankara, under the mediation of U.S. officials. Matt Bryza, U.S. assistant secretary of state, conducted 14 hours of marathon talks with the Armenians in Yerevan while talks in Ankara were conducted between the U.S. Ambassador to Turkey James Jeffrey and Foreign Ministry Undersecretary Ertuğrul Apakan.

Withdrawal
In those talks the Turkish side insisted on a reference to Nagorno-Karabakh. Ankara specifically sought a pledge to withdraw from at least five of seven regions surrounding Nagorno-Karabakh that Armenia had occupied in addition to the enclave, to use as a bargain chip. Armenians refused to bow to U.S. pressure, however, the Turkish side was asked to accept the deal without reference to the Nagorno-Karabakh problem. Turkey only swallowed the package after it was made clear that in the absence of a brokered deal Obama would use the word "genocide."

Obama did not and that has angered many Armenians, including one political party that abandoned the coalition government in response. In Turkey, the alternative phrase, and his further words "one of the great atrocities of the 20th century," has not gone down well either, leading some to accuse the president of disingenuousness.

Meanwhile a new set of talks is underway to solve Nagorno-Karabakh. The presidents of Armenia and Azerbaijan will meet next week, and possibly again in June, to discuss the disputed enclave, mediators said Monday. Diplomatic sources told the Daily News that Armenia refuses to withdraw from five regions surrounding the enclave unless there is a complete deal.

Azerbaijani President Ilham Aliyev and Armenia's Serge Sarkisian will meet in Prague on May 7, envoys of the Organization for Security and Cooperation in Europe said, according to Reuters. They said they also hoped to organize a meeting in early June in the Russian city of St. Petersburg.

Talks in Prague will concentrate on the vote for the final status of Karabakh as well as the interim status, sources told the Daily News. Armenians and Azerbaijanis disagree over the methods for the referendum that will take place on the status of the enclave. Armenia wants one referendum, whereas Azerbaijan insists on separate referendums conducted in the two communities.

Ethnic Armenian separatists, backed by Armenia, fought a war in the 1990s to throw off Azerbaijan's control of the mountain enclave of Nagorno-Karabakh. An estimated 30,000 people were killed. Azerbaijan claims nearly 800,000 fled the enclave. A fragile cease-fire is in force but a peace accord has never been signed.

Affecting efforts
There has been an increase in diplomatic activity since last year's war in neighboring Georgia, when Russia repelled a Georgian assault on the rebel pro-Russian region of South Ossetia. However, there is uncertainty over how a thaw in relations between Armenia and Azerbaijan's ally Turkey might affect efforts to resolve the conflict, reported Reuters.

U.S. envoy Bryza said he expected developments between Turkey and Armenia to help the mediation efforts. "We believe that these two processes will develop separately, in parallel with one another, perhaps at different paces," he said, according to a report by Reuters.
An implicit threat by U.S. President Barack Obama to use the word "genocide" in an annual April 24 address to Armenians, followed by increasing frankness from diplomats, was pivotal to strong-arming Turkey and Armenia out of their deadlock.