Fastest growth center in the country: Prisons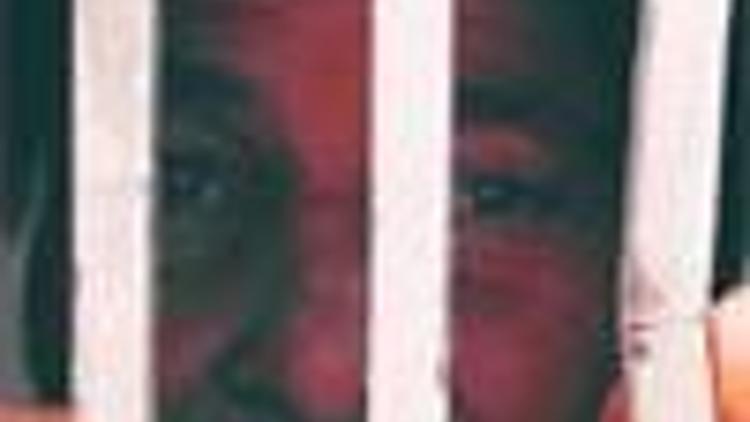 refid:10574825 ilişkili resim dosyası
Abone Ol

ISTANBUL - Former Justice Minister Hikmet Sami Türk says numbers indicate a social explosion: 'When we look at the nature of the crimes, we see that 36 percent of them are against property. This shows a social explosion, and the fact that society is in economic difficulties'

The prison population in Turkey has doubled since 2000, reaching its highest level in the last 39 years, a development that is in line with world trends.

The current number of inmates has exceeded 100,000, according to data from the Prisons' Directorate. In 2000, the number decreased to 49,000 following a general amnesty granted by the government at the time.

Justice Minister Mehmet Ali Şahin said the increase was due to the success of security forces' ability to fight crime, but he also put the blame on former amnesties. "Unfortunately Turkey has seen many amnesties periodically.

Maybe this has led some people to think they can commit crimes and just be released by an amnesty," Şahin said, speaking to the private news channel NTV yesterday.

Neither his ministry nor the government is planning a new amnesty, Şahin said.

"In 1999, when the amnesty law was prepared, I was a deputy in Parliament and said I wished the amnesty at the time to be the last one because every amnesty increases crime and the number of criminals on the streets. I still hold that view," Şahin said.

Among the total number of prisoners, slightly more than 5,000 have been arrested for terror crimes, while more than 95,000 are in prison on other charges. In the last 39 years, 1974 saw the smallest prison population as an amnesty decreased the number of prisoners from 61,000 to 25,000.

Successful or not?
The justice minister is not alone in stating the increase is due to the success of security forces in capturing criminals. İhsan Bal from the International Strategic Research Center, or USAK, also said the success of police was one of the underlying reasons. He also said, however, the state was not battling the actual causes of crime.

"Turkey is not a country looking for answers to the question of why people commit crimes," Bal told the Hürriyet Daily News & Economic Review. "If you are successful in arresting the perpetrators, your prisons are full, but if you do not look for ways to prevent crime, there is no decrease in crime rates," he said.

Professor Nilüfer Narlı from Bahçeşehir University offered a sociological explanation. There has been an economic recession since 2007 and unemployment rates have created an enraged mass, said Narlı speaking to daily Sabah.

Former Justice Minister Hikmet Sami Türk shared this view and said numbers indicated a social explosion. "When we look at the nature of the crimes, we see that 36 percent of them are against property. This shows a social explosion, and the fact that society is in economic difficulties," Türk said, talking to daily Hürriyet.

Justice Minister Şahin, however, appears not to be concerned as he said the situation was good compared to European Union prison population averages. In Turkey 130 people in every 100,000 are in jail, according to Şahin's data, far below EU countries averages, and the United States and Britain.

Prison populations rising
The United States has 738 people per 100,000 in jail while Britain has 143, according to data from Organization for Economic Co-operation and Development, or OECD, available for the year 2006. The OECD 2008 Factbook states most OECD countries have experienced a continuous rise in prison population rates over the last 15 years.

On average, across the 30 OECD countries, this rate has increased from 100 people per 100,000 in the early 1990s to around 130 people in 2004. The current OECD country average increased to 136 people per 100,000 in 2006.
Haber Yorumlarını Göster
Haber Yorumlarını Gizle