GM says it could file for bankruptcy next month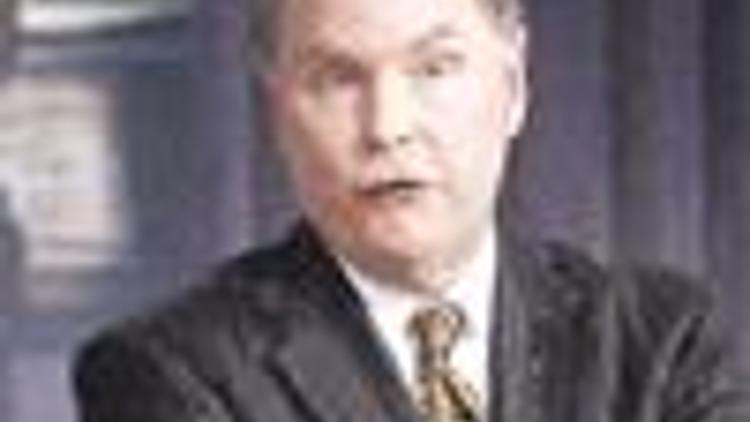 refid:11343119 ilişkili resim dosyası
WASHINGTON / DETROIT - General Motors shares tumble in New York trading on Tuesday after the firm once again resurrects the specter of bankruptcy. Advisers to GM and Chrysler are reportedly working to prepare for potential bankruptcy filings that could result in a breakdown of the two USauto giants
General Motors warned on Tuesday there was a rising chance it could file for bankruptcy by June, as Fiat and Chrysler executives met in a race to complete a tie-up the U.S. government says Chrysler needs to survive.

GM shares tumbled 28 percent, its bonds fell and the cost to insure its debt rose, as the markets began to price in a bankruptcy that could wipe out stock holders and force deep losses on other creditors, even under the quick and "surgical" process described earlier by U.S. officials.

GM and Ford Motor, which has not sought a bailout, announced incentives to woo recession-wary customers by covering some car payments for customers who lose their jobs.

In Detroit, GM and Chrysler began work to implement the tough restructuring dictated by the Obama administration as a condition for providing more taxpayer funds to the struggling automakers. Fiat Chief Executive Sergio Marchionne flew to Detroit for talks with Chrysler's labor unions and creditors after President Barack Obama gave them 30 days to set up a partnership to save the ailing U.S. car group.

Advisers to both GM and Chrysler have also been working to prepare for potential bankruptcy filings that would aim to preserve the best elements of the struggling companies while slashing debt and cutting pension and healthcare costs.

Thinking the unthinkable

One plan under discussion for GM would be to form a new company of the automaker's best assets, while its laggard brands and money-losing assets would remain under bankruptcy protection, a person familiar with the strategy told Reuters.

GM stock has lost almost half its value since Monday when Obama outlined policies sharply limiting taxpayer funds for automakers that many had expected him to rescue.

Obama's thinking on the crisis facing the automakers had not changed since Monday, a senior administration official said. He was responding to questions about a Bloomberg report that Obama had determined that a prepackaged bankruptcy was the best way for GM to restructure and become competitive, which knocked U.S. stock futures and the dollar.

"This report is not accurate," the official said.

The White House wants a 60-day period for GM to reach deeper concessions with bondholders and the United Auto Workers union to play out, the official said, speaking on condition of anonymity.

GM Chief Executive Fritz Henderson, installed in the job on Monday in a board shake-up, said the top U.S. automaker would have to close more plants and shed more factory jobs than it planned just a month ago.

"We need to go deeper and we need to go faster," he told a news conference at GM's Detroit headquarters.

Treasury financing

The U.S. Treasury would finance a court-supervised bankruptcy for GM if the process failed to deliver enough savings. "By no later than June 1, if we're not able to accomplish this outside bankruptcy, we'll be in bankruptcy. It's pretty clear. The government was unequivocal," said Henderson, whose predecessor, Rick Wagoner, was forced out by the Obama administration on Sunday.

Bondholders, a key constituency in the GM restructuring, said they were braced for a reduced offer of "pennies on the dollar" for about $28 billion in GM debt. GM last week had offered bondholders about $6.5 billion in cash and new debt - equal to a combined 24 cents on the dollar - in addition to a 90-percent stake in the new company, a person with knowledge of the terms sheet told Reuters.

The $13.4 billion emergency loan for GM approved by the Bush administration in late December had offered bondholders a payout of 33 cents on the dollar in equity, terms they rejected. GM's 8.375-percent bonds due 2033 were trading on Tuesday at 12.75 cents on the dollar, according to MarketAxess. "Bondholders have to understand that they have to come to the table. So far they've held back. There's no holding back anymore. In bankruptcy, they'd likely come away with nothing," said Representative Sander Levin, a Democrat from Michigan.

Standard & Poor's on Tuesday cut its ratings on Fiat to "junk" status and said it may cut them again, citing weak liquidity and upcoming debt maturities.

Fiat investors have worried the company could end up contributing cash or debt guarantees to the Chrysler partnership at a time when its own finances are strained.

Chrysler, privately held by Cerberus Capital Management, has been surviving on a $4 billion emergency loan from the U.S. government.

Fiat has agreed to contribute access to its small-car technology and vehicle platforms to Chrysler in exchange for a stake in the U.S. automaker that would start at 20 percent.
Haber Yorumlarını Göster
Haber Yorumlarını Gizle